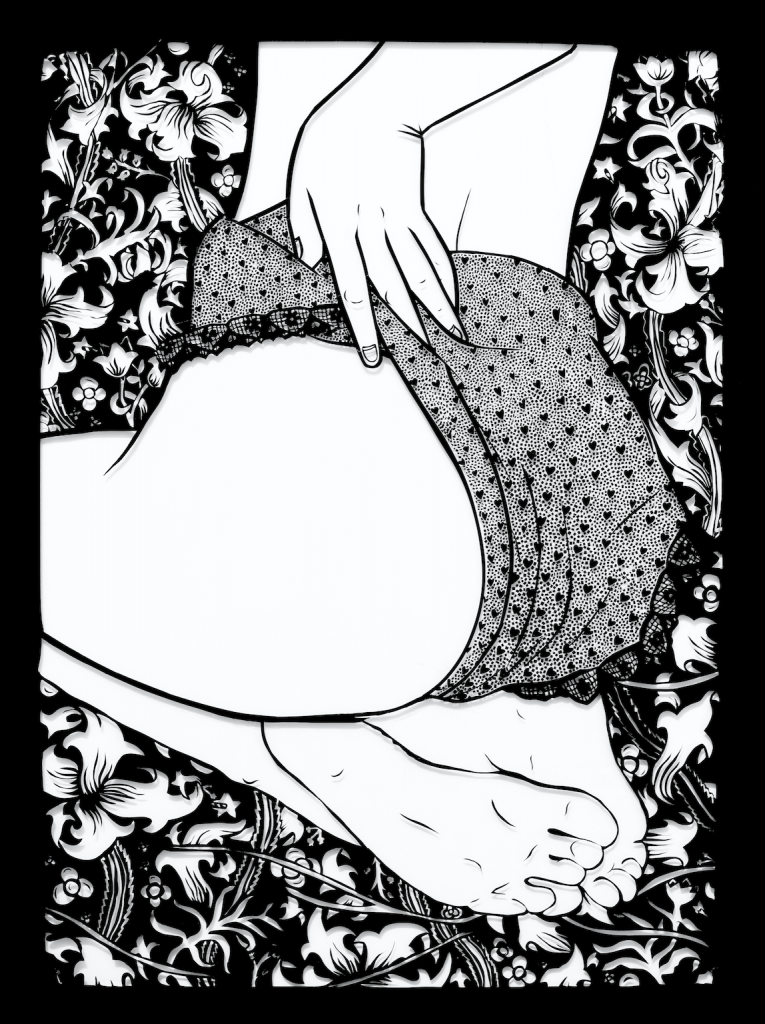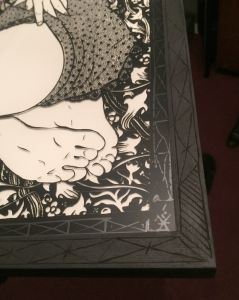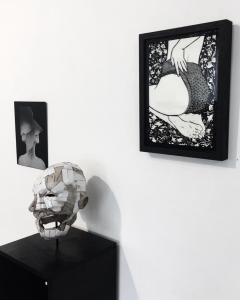 Knowing No Grace is the second (of only three) full-sized tape drawings that I have made this year. I decided to take a bit of time to reflect on my work, making lots of studies (e.g all of the works for my solo show in Helsinki) and sketches, as well as working on a few commissions.
(All of my full-sized works have now sold, as well as most of the studies – if you would like to see the few remaining works, email me HERE)
Usually when completing a full-sized tape drawing I set it in a clear resin, and then frame it in a hand-carved solid birch frame, so I have included a photo of that too. It was exhibited alongside Jesse Draxler and Jerry Kowalsky as seen in the other photo, as part of Divergent Motion this summer.
The full list of artists involved:
Florence Hutchings, Jesse Draxler, Francisco Mendes Moreira, Cannon Dill, Benjamin Murphy, Beth Rodway, Klaus Is Koming, Jerry Kowalski, Cathy Tabbakh, Paul Weiner, Galina Munroe, Jake Grewal, Claire Johnson, Tess Williams, Mike Ballard, Nick JS Thompson, Rusudan Khizanishvili, and Lou Ros.
For more news: Check out the Delphian Podcast