2018 was a massive year for me, I've been incredibly lucky to have been involved in some amazing projects, so I thought I'd compile a little list of highlights and thanks. It was a VERY busy year, and as such there is a lot to cover; inevitably I am going to miss some stuff accidentally, and if I do miss you our I'm sorry, I'll update the list as and when. That's also the reason I am so late to the party in posting this.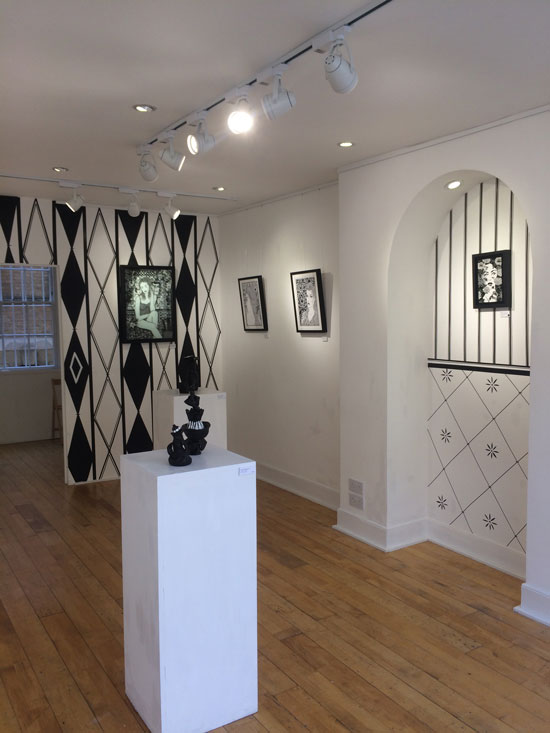 One of the biggest highlights of the year was my solo show Lavish Entropy with Delphian Gallery in the summer, which was a lot of fun being able to host my own show at my gallery – possibly the biggest thanks of all to my business partner Nick JS Thompson.
I have been hired as an associate lecturer at University of the Arts London

, which I'm super happy about. I have a deep love of learning (I wish I did whilst I was actually at uni though), and I love being in such a buzzing hub of creativity – thanks to my new boss

Charley Peters

for this.

I have exhibited at The Saatchi Gallery

three times this year, the latter of the three shows being one in which I had a lot of wall space to myself to do what I like with, and so felt like a mini solo show. Thanks to all at the Saatchi for this.
At my solo show, I also released my first play Flowering Desolation

, which is written entirely using single sentences harvested from over 80 sources of classic literature. It is available to download for free HERE. Thanks to Kenton Thomas for all your help with formatting it, and being the first to read it and give me feedback.

For my solo show catalogue I asked one of my all time favourite artists Andrew Salgado to write a little something. I was blown away by the response, which was a 1000 word essay, and summed me up better than I ever could have done myself.
The gallery I co-own Delphian Gallery has really taken off, and I'm super happy to have been included in such a great project. We launched a little over a year ago, and am already exhibiting some of my favourite contemporary artists. These include solo shows with Jordy Kerwick

,

Florence Hutchings

, and

Carson Lancaster

– HUGE thanks to them.

Also a big thanks to Stuart Waplington and all at theprintspace for allowing us to do some shows in their space, and helping out with everything.
The Delphian Open Call

was incredible, receiving over 8,000 submissions which was CRAZY. The overall winner was Florence Hutchings, and the other winners included Igor Moritz, Geoffrey Bohm, Jonathan Edelhuber, Bertrand Fournier, Ellie Geary, Philip Gerald, Rosie Gilligan, Klaus Is Coming, and loads more – thank you all.

This year, I have given guest lectures at or for: The Slade School of Fine Art

,

The Churchill War Rooms

,

Camberwell College

,

Salford University

,

Artiq

. I also co-chaired one at Delphian Gallery with guest speakers

Rosalind Davis

and Stuart Waplington from

theprintspace

. Thanks to you all.

I was invited to judge the art competition London Loop

, and gave away over £11,000 in prize money, which was pretty nice. Thanks to them.

Also an not-really-art-related thanks to Oona Vaisanen, just because she's great.
I have a really exciting 2019 planned, which involves.
Writing my first book (!)
At Delphian Gallery we are hosting a two person show with Kevin Perkins and Igor Moritz, and the debut UK solo show of Bertrand Fournier. As well as these, we're launching our second annual Open Call.
A two-person show with myself and Nick JS Thompson at Book & Job gallery in San Fransisco.
I also plan to make more sculpture and some more oil paintings in 2019, and start showing them.