I'm very excited to have just released my newest linoprint
Slow
Fiasco.
It's an A3 hand drawn, cut, and printed linoprint on the highest-quality Fabriano Rosaspina Bianco paper. This is a test print for a new technique of printing multiple layers onto the same paper. This is the first time I have done this technique.
The lace veil, as well as the plants in the vase, and the plants coming in from the right, are all a separate layer of lino that is printed on top of the first layer.
It's a run of only 15 prints so I'm expecting them to go fast.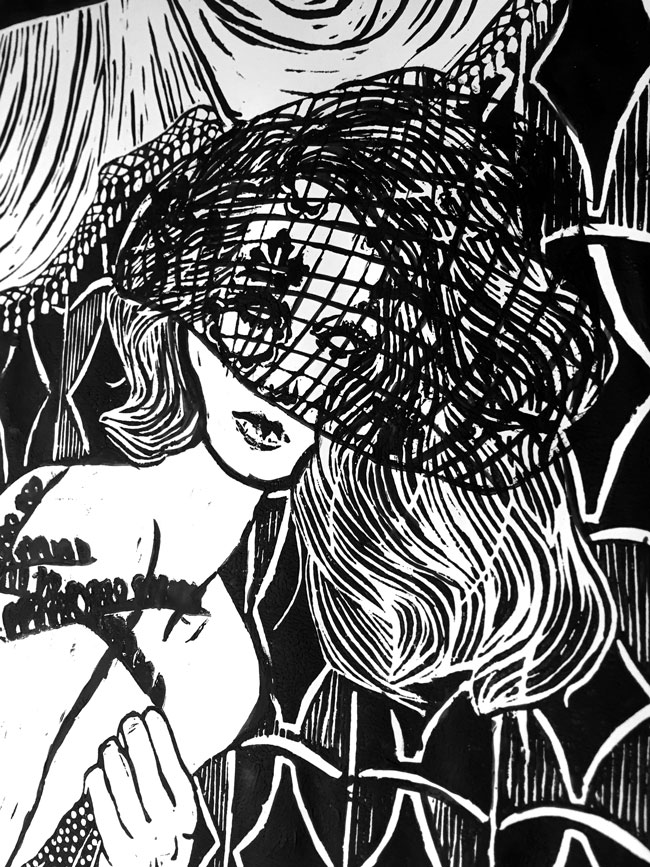 To purchase, please follow THIS LINK
Also, today is Sylvia Plath's birthday, so here is an old print I did in homage to her a few years ago.