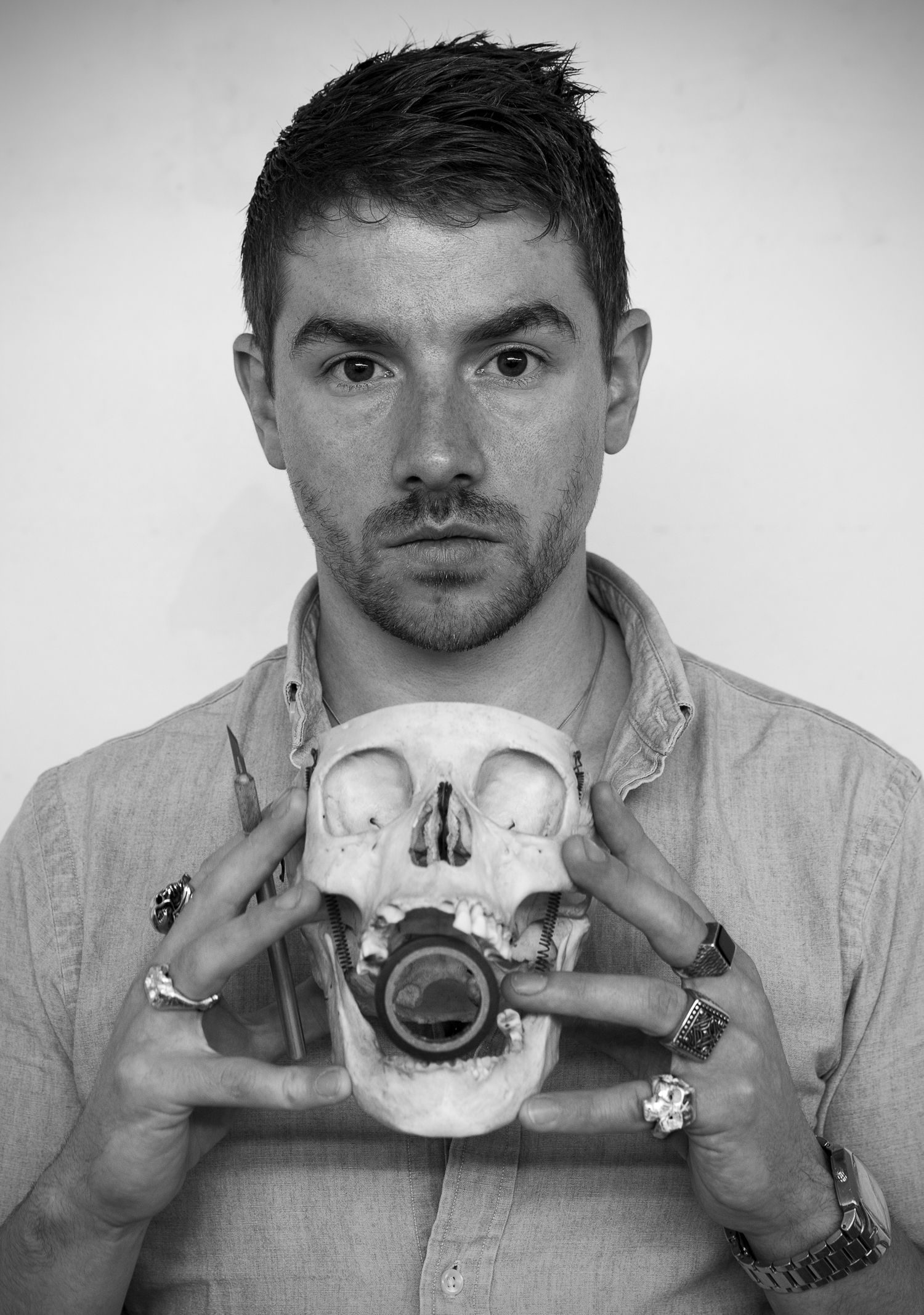 Benjamin Murphy is a visual artist and writer based in London. Primarily, he creates monochromatic figurative artworks using the esoteric medium of electrical tape.
Born in West Yorkshire in 1988, Benjamin now exhibits globally. He holds both a Bachelors degree and a Masters degree, specialising in Contemporary Fine Art.
Career highlights include
Exhibitions: The Saatchi Gallery, Beers Contemporary, Subliminal Projects.
Charity Exhibitions: The Serpentine Gallery, Sotheby's, The Houses Of Parliament, The Wallace Collection.
Benjamin also regularly writes about art theory for a number of magazines, and most of the inspiration for his work comes from classic literature.
Some key names include:
Marcel Proust, Honore de Balzac, Jorge Luis Borges, Oscar Wilde, Charles Baudelaire, Leo Tolstoy.
Roughly 30% of Murphy's output is for charity, with multiple regular donations happening every year. It is estimated he has raised £39,000 for charity since 2012.
You can donate to his favourite charities below
REPRIEVE , KARMA NIRVANA, MIND
"Benjamin makes his work about life and death, the perennial concerns of young men." – Billy Childish
"Yeah, looks alright." – Grayson Perry